Babyliss st327e hair straightener Diamond Slim 235 Degree Wet-Dry
Personal care take care women vazgeçilmezleri located between hair styling products, highly functional with different specifications and designs. That allows for easy application straightener models, each style and cater for your need. Babyliss hair styling products, to access to your dream mesh vebukleli or flat. Babyliss ST327E Diamond Slim 235 Degree Wet-Dry Straightener, kullandığı technology with glowing and healthy hair as soon as ulaşmanız designed for. Bright Hair Secret Babyliss ST327E Babyliss ST327E straightener, saçlarınızınyıpranmadangöz receiver brightness in restoring sağlar. With your friends gerçekleştireceğiniz ani before a meeting ponytail the şekildehazırlayan straightener, hair tipinize suitable program and ısıayarlarına. Design a practical use because they are also often is preferred. Neden Babyliss ST327E Should Use? Babyliss ST327E, features with kullanıcılarasayısız benefits.WetOr dry difference without your hair every shape instantly give içinyardıma income. Protect your program, 140 with 200 degree arasındaısı setting with suitable for thin hair. Intense program is 200 with 235 degrees for heat setting with thick and bushy hair needs. Product special Diamond Ceramic coating is in your hair for easy glides on and shine. Tek at once without breaking with straightening technology to dipten flattens. LED screen heat setting to follow while the lock system, when you're done device comfortably saklamanıza disposes.You Hair Ulaşmanızı the Technical SpecificationsHeat Setting: 140-235 degree Color: Black Heat Stage: 6 Material: Diamond Ceramic Tong Diameter: 28mmPonytail-Minded Brand 1960'lı yıllarda Parisli hair stylist M. Babyliss established by Lelievre, 1961 in the first hair maşasını invented. With different features various hair styling products to many countries in the world.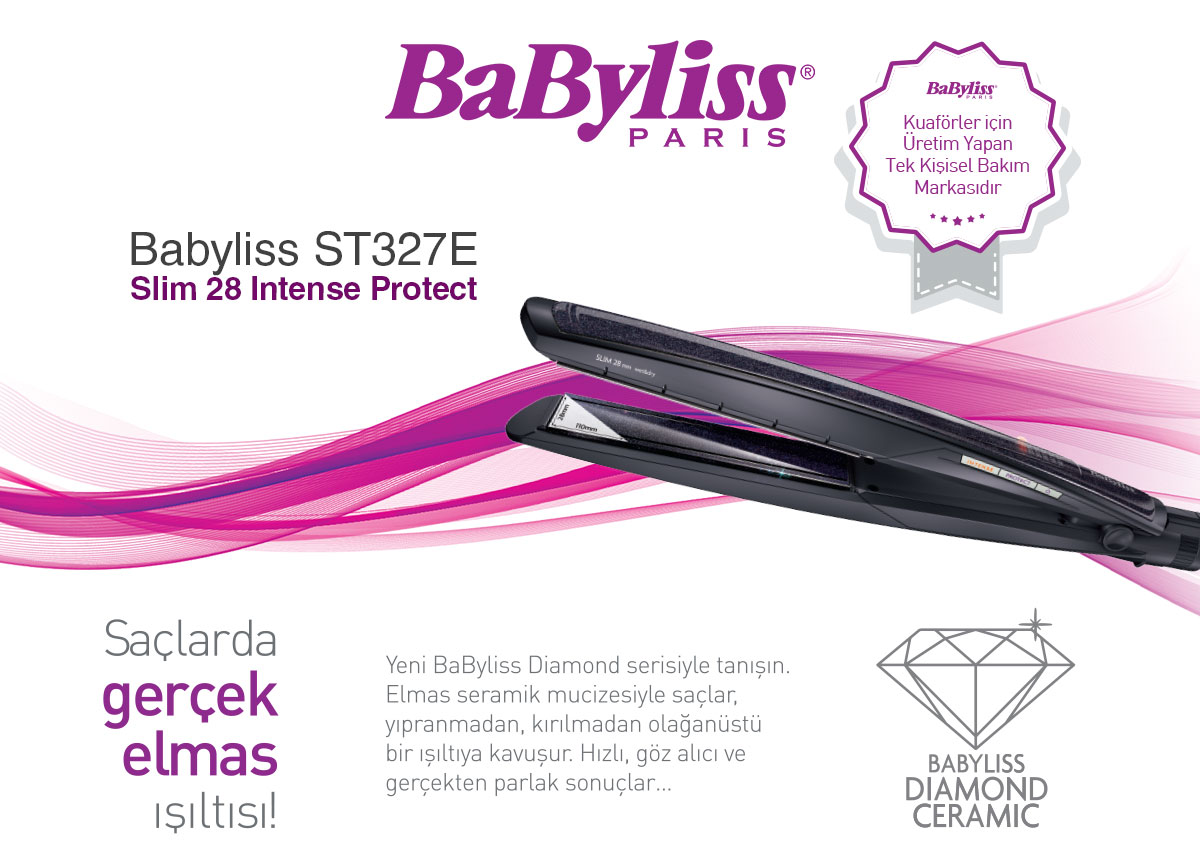 The Convenient Use of wet and Dry
Glittering shiny hair Slim 28 Interse Protect with is now very easy!

2 within the programme 6 different heat setting from choosing your own based on your hair type conveniently can adjust heat.
1 – Protect program:
140 °C, 160 °C, 180 °C and 200 °C heat settings more suitable for thin hair.
2 – Intense program
200 ° C-235 °C heat settings more suitable for thick and bushy hair.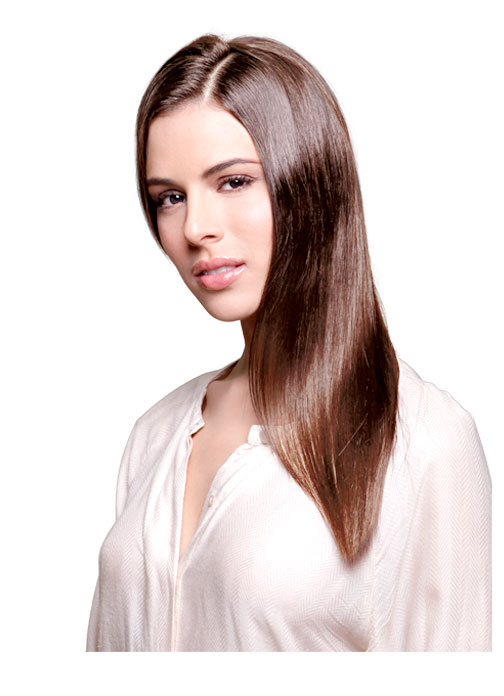 •Special 'diamond ceramic' trim your hair much more comfortable with sliding and perfect radiance.
•Tek at once without damaging the hair with straightening technology dipten at once to take effect.
•LED screen comfortably with heat setting ability to follow
•Both dry on both wet use convenience.
•Your business with lock system when it finishes plates comfortably by locking storage.
•Specially designed for the product life, special combinated ceramic plates.
Technical specifications:
•140 ° C-235 °C•Protect and Intense program•Tek at flattening•Diamond ceramic straightening•Plate width 28x110mm•LED screen•Wet/Dry use•Lock system•2 years guarantee